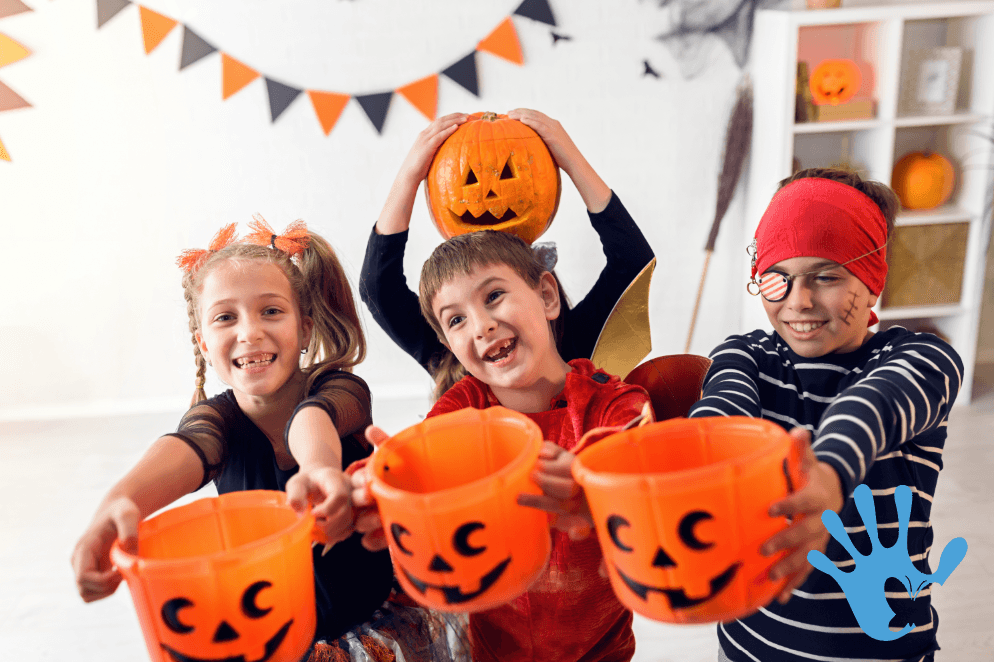 A Halloween Guide for Parents/Caregivers:
It's almost time to trick-or-treat! While lots of children are excited for Halloween some feel nervous about running through dark streets, ringing doorbells, and asking strangers for candy. Halloween can be the spookiest time of the year but reviewing safety tips with your child will take some of the scares and risks out of the holiday.
For parents, too, the etiquette challenges of Halloween can be frightful. Here are some rules to make sure everyone's spooky season goes smoothly.
1. Did you know that 12% of children five years of age or younger are permitted to trick-or-treat alone? Children 12 and under should always be accompanied by an adult and/or stay in a large group.
2. Plan Your Route- Children thrive when they know what to expect. Prepare your child by talking and pointing out areas and paths that are safe to travel to as well as those that are unsafe. Explain to your child the reason why each area is deemed safe or unsafe.
3. According to Safe Kids Worldwide, the risk of children being hit by a car is higher on Halloween than on any other day of the year. So, make sure your children:
a. walk on sidewalks, on lit streets and never through alleys or across lawns.
b. walk from house to house, never run, and always walk facing traffic when walking on roads.
c. cross the street at crosswalks and never assume that vehicles will stop.
4. Give your children flashlights with fresh batteries or glowsticks. They may also enjoy wearing glow sticks as bracelets or necklaces.
5. Limit trick-or-treating to your neighborhood and the homes of people you know.
6. Children should never enter a home. Even if the child is invited in, the child should leave immediately and tell an adult.
7. Put Your Phone Away- You might want to snap a picture of your cute goblins every step of the way, but as we all know a phone can be a distraction. Be aware and alert!
8. When your children get home, help them check all treats to make sure they're sealed. If any candy has torn wrappers, spoiled items, or homemade treats made by someone you don't know, throw them away.
9. Don't let young children have hard gum or candy that could cause a choking hazard.
10. Have your children wash their hands before eating candy.
11. If you are attending a Halloween party this season, know your child's location at all times. Encourage your child to tell you if he/she feels uncomfortable and create a plan to leave if necessary.
12. See something, say something- it can take a village to keep children safe. If you see anything suspicious, report it to your local law enforcement immediately.