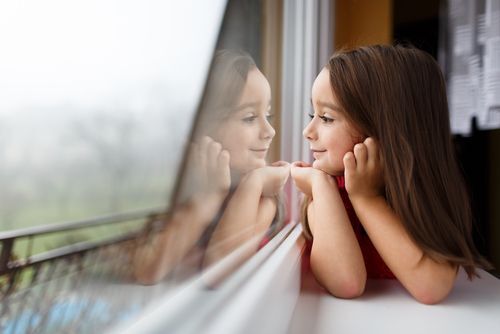 Our childhood is often referred to as the time in which our physical bodies and mental abilities are developing. When I think of the word "childhood," many things come to mind. Memories of my own bring about feelings of happiness, and I'm reminded of a time that was carefree and innocent. However, some children unfortunately have childhoods that have been marred by tragedy and defiled by child abuse. With their innocence being stripped from them, child abuse victims are faced with the daunting task of trying to recover from a trauma they had no choice in.
Thankfully in 1985, child advocacy centers were established with the expectation of bringing hope, restoration, and justice to children affected by child abuse. Today, there are over 900 advocacy centers nationally that offer services to children, siblings, and family members who have been witness to abuse or have been victimized. As tragic as it is that these organizations have to exist, I'm forever grateful for Butterfly Bridge Children's Advocacy Center right here in our county.
Currently serving my second term as a board member, I can say it truly is an honor and privilege to be part of such a remarkable organization. My mother was the victim of sexual abuse by a family member at a very young age, but unfortunately didn't have access to an advocacy center during the 1960s. She suffered silently and grew up affected mentally, emotionally, and physically by the horrendous and devastating events that she lived through. Seeing firsthand how lasting the effects of child abuse can have on someone has driven me to be an advocate for children who, like my mom, have had their childhoods torn away from them. No child deserves to be exploited and taken advantage of; no child should have their childhood robbed from them and be faced with the shame and desolation that goes hand in hand with sexual abuse.
The staff at Butterfly Bridge strive each day to bring hope to children in our community that have been affected by child abuse. They work diligently to ensure that each child that walks through their doors knows they deserve restoration after what they've experienced. This dedicated organization walks side by side each child abuse victim from the moment their case is received until it potentially is finalized in court with justice being the main outcome and goal. The work that these interviewers, family advocates, and therapists do can at times be discouraging, traumatic, and unsettling. As the staff is subjected to the gruesome and hideous acts children have unwillingly been subjected to against their will, it causes me to have such respect and admiration for them. Our community is truly blessed to have such a devoted team of child advocates fighting for our children. It should be our mission as community members and leaders to come alongside Butterfly Bridge in the fight against child abuse. Every child deserves the support, resources, and healing that this amazing organization offers to the child abuse victims within our county.