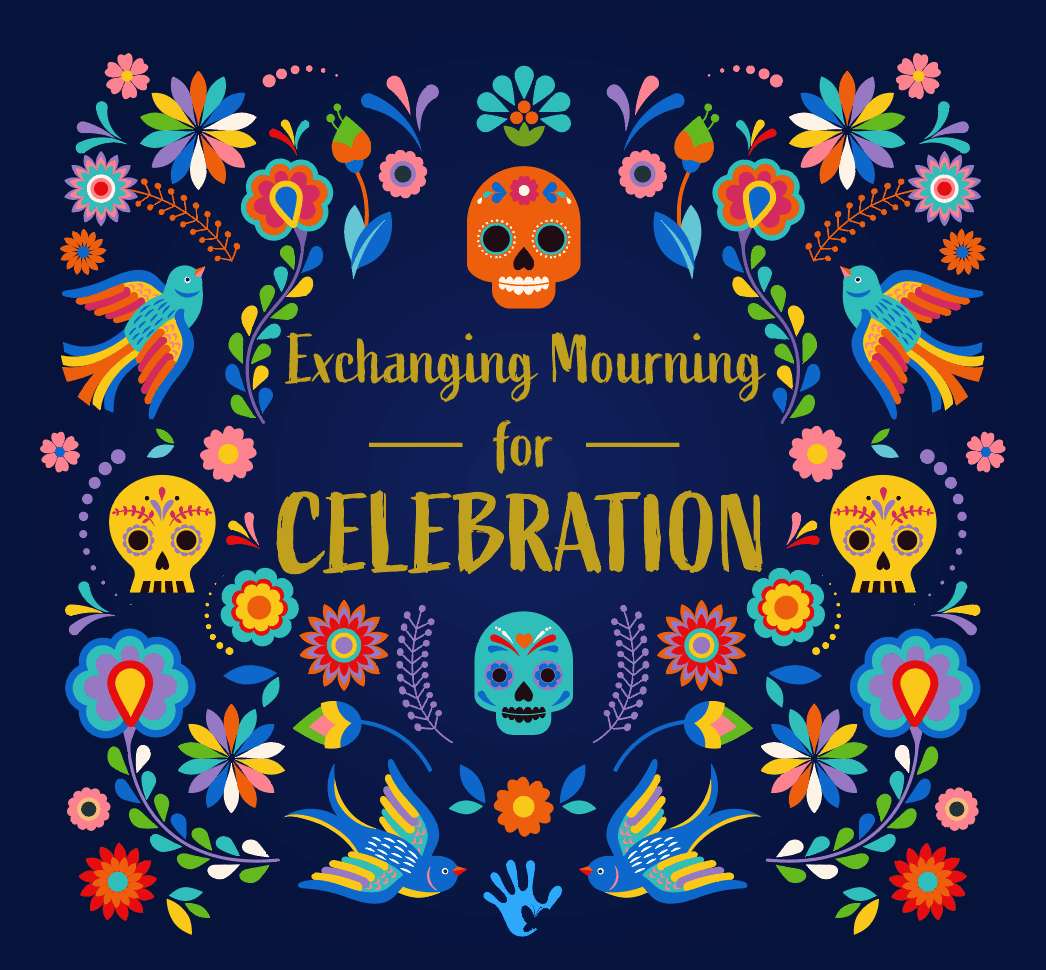 Exchanging Mourning for Celebration
As we venture into October, new reminders and feelings are often brought to light. These can include feelings of gratitude, reminders of old traditions, and, of course, Halloween. A common feeling for this season may be anticipation for gathering with loved ones within the next couple of months. However, there is another feeling that may take over: the grief of loved ones who have passed. The once exciting and anticipatory season for friends and family can quickly become a lonesome and overwhelming period for those grieving. 
Grief is a normal feeling and something most people can relate too. Though grief is normal, it can also overcome us and overshadow the positive experiences we encounter. This is why it is important for us to take control of it before it controls us. 
A positive way to grieve is remembering the special times we had together, as well as honoring the memory of the special person. An upcoming holiday tradition that ensures to uplift those who have passed on and honor them is Día De Los Muertos, or Day of the Dead. This holiday is traditionally celebrated on November 1 and 2 and originated in Mexico. This holiday honors and remembers those loved ones who have passed by celebrating the reunion of the living and the departed souls. Ofrendas, or offerings, are created by family members to honor those who have passed on. Typically, marigolds, photos, and food and drink are placed on the decorated alter of the departed one. This holiday is meant to exchange grief for celebration. No matter how it is done, this reframing from mourning to celebration is something that should be practiced when grief wants to overcome us. 
Though Día de los Muertos may not be a tradition celebrated in your family, we can all find our own ways of honoring and celebrating those we grieve.
Katie Bayley, LMSW
Therapist & Forensic Interviewer, Butterfly Bridge CAC