Darkness to Light Training
Organizations and businesses have a responsibility to create safe environments for children.
With education and training, most abuse can be prevented or interrupted. Darkness to Light offers training that specializes in the prevention of child sexual abuse, other forms of abuse, and mandated reporting.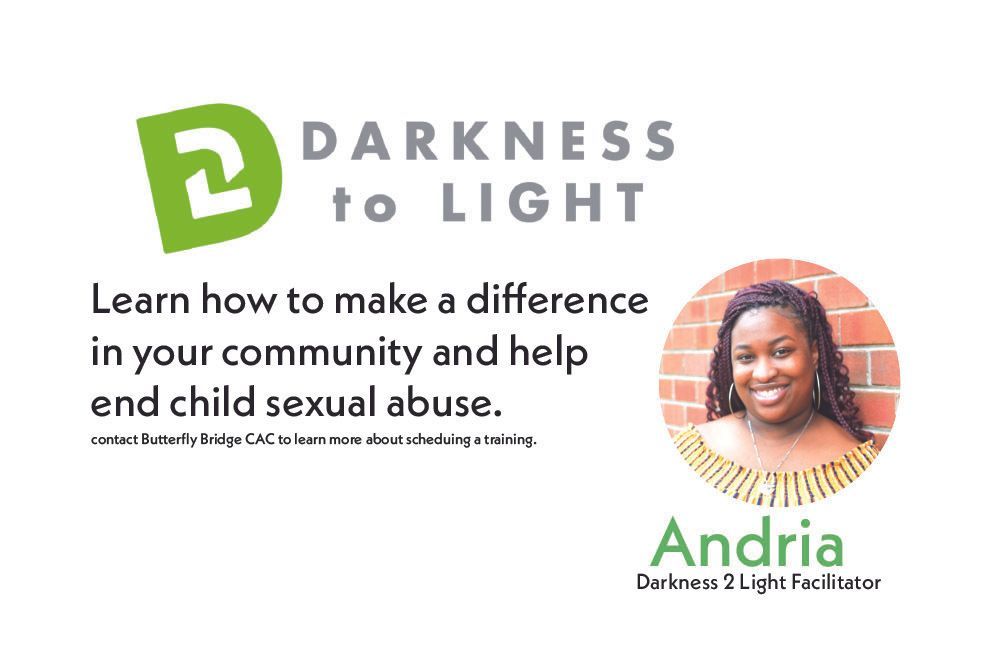 For more information and to schedule a training contact Andria Bibb - abibb@butterflybridgecac.org
---
Upcoming Virtual Training
In honor of Child Abuse Prevention Month, Butterfly Bridge CAC is offering free virtual Darkness to Light training to the community. This is a 2-hour training that teaches adults how to Recognize, Respond, and Prevent Child Sex Abuse.
Event Date: 04/26/2022.                                   
Event Time: 9:30 AM - 11:30 AM
Event Cost: Free
Training Module: Zoom
Contact: Andria Bibb, (334) 356-3632, abibb@butterflybridgecac.org
Request a Training